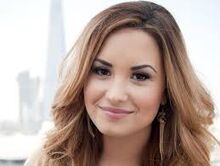 Hello! I think it would very mean if you edited my page. In fact, you'd have a Stone Cold heart towards me. So please, do not edit this userpage.
To whom it may concern...
Hello! You clicked on my page, you snoopy little kitten. In Case you haven't heard of me, I am DemiLovatoFan44, the 44th Lovatic in this world. You may know me, you may not, but I stand tall like a Skyscraper. I Really Don't Care if I'm weird, but hey, I'm Confident. Okay, I'll stop making references. Anyway, hope we can be friends! :)
Community content is available under
CC-BY-SA
unless otherwise noted.